CHILDREN'S ACTIVITES

CHEEKY LITTLE MONKEYS PLAYGROUP
When: Tuesday 2.30pm - 4pm. Term 1, 2019: 5th February - 2nd April
Cost: $2 per session
An easy going, friendly bunch of parents with cheeky little monkeys of preschool age. Develop friendships with other parents and bubs, share parents experiences and learn through play. Contact the Centre's Administration Office on 9547 5801 to register your interest.
---
CHILDRENS DRAWING CLASSES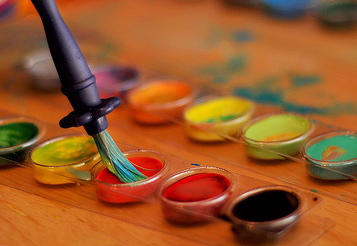 This drawing class is aimed at children 8 years+ with little to no previous drawing experience.
When: Children's Beginner's Class: Tuesday or Wednesday 4:30pm - 6:30pm
Term 1, 2019: 5th/6th February - 26th/27th March
Children's Intermediate Class: Thursday 4:30pm - 6:30pm
Term 1, 2019: 7th February - 28th March
Cost: $100 per term (includes all materials)
---
HELPING HOOPS BASKETBALL PROGRAM
When: Wednesday 4.30pm-6.30pm
Cost: Free
Social basketball skills training. For more information contact the Helping Hoops on 1300 851 810 or info@helpinghoops.com.au. You also can also visit their website.
---
KEYZPARK CALISTHENICS Ages 3+

Calisthenics is confidence, friendship, fun and fitness. Club fees include all costumes and equipment.
When:
Tinies/Tiny Tots - Ages 3-7 years - Saturdays 9:00am - 10:30am
Sub Juniors - Ages 7-10 years - Saturdays 10:30am-1:30pm
Juniors - Ages 11-13 years - Tuesdays 4:30pm - 7:30pm
Inters - Ages 14-17 years - Thursdays 4:30pm- 7:15pm
Contact:
Email: keyzparkcc@gmail.com
Facebook: www.facebook.com/keyzpark/