SPORT, HEALTH & WELLBEING

BADMINTON Ages 15+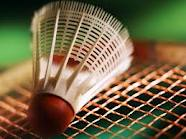 Social group for beginners and advanced.
When: Monday 7:30pm-10pm
Cost: $5 per session
---
DROP IN BASKETBALL
When: Mondays 4:30pm-7pm
Cost: FREE
---
KEYZPARK CALISTHENICS
Calisthenics is confidence, friendship, fun and fitness. Club fees include all costumes and equipment.
When:
Tinies/Tiny Tots - Ages 3-7 years - Saturdays 9:00am - 10:30am
Sub Juniors - Ages 7-10 years - Saturdays 10:30am-1:30pm
Juniors - Ages 11-13 years - Tuesdays 4:30pm - 7:30pm
Intermediates - Ages 14-17 years - Thursdays 4:30pm- 7:15pm
Seniors - Ages 16 & over - Thursdays 7:15 - 10:00pm
Masters - 35 & over - Tuesdays 7:30pm - 9:30pm
---
JAPAN KARATE ASSOCIATION NOBLE PARK
Learn from Australia's champion karate instructors in these classes for all ages.
For more information contact Nuri or Eddie Kadic on 0409 945 418 or 0421 672 478. You can also visit their website www.jkaaustralia.com.au/Noble-Park.html
When: Wednesday 7pm - 8pm & Friday 6pm - 8pm
Cost: Contact JKA karate for current pricing.
---
MEDITATION
This term based, 12 week course provides participants with self-knowledge and tools which encourage health and well being. Learn meditation techniques as well as the theory of mediation. Enrolments required by 3rd week of Term, 20th Feb.
When: Wednesdays 7pm - 8:30pm. Term 1, 2019 - 6th February - 3rd April
Cost: $2 per session
---
RAMBLERS WALKING GROUP
Friendly social group that meet at the Community Centre weekly to walk around the local area. Excursions are organised the last Tuesday of the month to different locations.
When: Tuesdays 9am-11am
Cost: $5 per year & $15 (approx.) per bus trip. Lunches and Dinners at your cost.
---
TAI CHI
Uninstructed practice sessions for those with previous Tai Chi experience.
When: 10:00am-11:00am
Cost: $3 per session
---
YOGA
Yoga for all Ages and Abilities.
Yoga is a system of physical and mental disciplines practiced to attain control of body and mind. It is a series of postures and breathing exercises. Mats are provided.
When:
Tuesdays with Nadira 9:30am - 10:30am
Tuesdays with Wendy 1:00pm - 2:00pm
Thursdays with Laura 9:30am - 10:30am
Thursdays with Michelle 7:30pm - 8:30pm
Sundays with Nadira 5:00pm - 6:00pm
Cost: $3 per class
Find us on: