HEALTH & WELLBEING

BADMINTON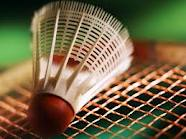 Social group for beginners and advanced. Ages 15+
When: Monday 7:30pm-10:00pm
Cost: $5 per session
---
DROP-IN BASKETBALL
Drop in for a social half court game, or stop by to practice your lay ups and free throws with other basketball lovers looking for a place to shoot hoops. For older youths (16+) & adults.
When: Mondays 4:30pm-7:00pm
Cost: FREE
---
RAMBLERS WALKING GROUP
A friendly social group that meets at the Community Centre weekly to walk around the local area. Excursions are organised the for last Tuesday of the month to different locations.
When: Tuesdays 9am-11am
Cost: $5 per year & $15 (approx.) per bus trip.
---
TAI CHI
Uninstructed practice sessions for those with previous Tai Chi experience.
When: Fridays 10:00am -11:0am
Cost: $3 per session
---
YOGA
Yoga for all age groups and abilities.
When:
Tuesdays 9:30am - 10:30am
Thursdays 9:30am - 10:30am
Sundays 5:00pm - 6:00pm
Cost: $4 per class