HEALTH & WELLBEING

BADMINTON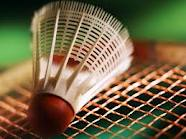 Social group for beginners and advanced. Ages 15+
When: Mondays 7:30pm-10:00pm
Cost: $5 per session
---
DROP-IN BASKETBALL
Drop in for a social half court game, or stop by to practice your lay ups and free throws with other basketball lovers looking for a place to shoot hoops. For older youths (16+) & adults.
When: Mondays 4:00pm-6:30pm
Cost: FREE
---
GENTLE EXERCISE
Would you like to get moving? Would you like to be fitter without completing a high impact workout? Want to get out and spend more time with real people?
We have teamed up with Reclink to provide a program with exercises designed to improve joint & muscle health without putting a lot of strain and weight on your body while exercising.
When: Wednesdays 10:30am-11:15am
Cost: FREE
---
RAMBLERS WALKING CLUB
A friendly social group that meets at the Community Centre weekly to walk around the local area. Excursions are organised the for last Tuesday of the month to different locations.
When: Tuesdays 9am-11am
Cost: $5 per year & $15 (approx.) per bus trip.
---
TAI CHI
Uninstructed practice sessions for those with previous Tai Chi experience.
When: Fridays 10:00am - 11:00am
Cost: $3 per session
---
YOGA
We offer both Vinyasa & Iyengar yoga for all age groups and abilities. Vinyasa is a movement based workout where participants flow from one pose to the next. Iyengar yoga is known as the practice of precision, focusing on technique. Unlike in Vinyasa, each posture is held for a period of time.
When:
Tuesdays 9:30am - 10:30am - Vinyasa Flow - Vinyasa is an approach to yoga in which you move from one pose directly into the next. There's a flow to a Vinyasa yoga session.
Thursdays 9:30am - 10:30am - Iyengar - Iyengar is a form of yoga as exercise with a focus on the structural alignment of the physical body through the practice of asanas (poses).
Cost: $5 per class or $40 for 10 weeks